It hasn't happened in years. Though I have been prepared for it, I haven't had to actually MAKE any powdered milk. Then, through a series of events, I was left without a choice; there was no way to fill up on milk, and go to all of my appointments, AND have something for Sam's nap. So I made some.
Using my ingenious knowledge of quarts and gallons, I swished out the last of the dregs of our last gallon of milk, set aside the bottle *taps forehead*, and then poured 3 cups of powdered milk into one hot quart of water and mixed thoroughly with a whisk. It had an odd bubbly familiarity. Familiar because my mom had done it before. Odder yet because it definitely had the appearance of milk.
"Maybe powdered milk in the new millennium is better than what my mom had..." I thought to myself. I continued to REALLY mix, convincing myself that the warm water was getting out ALL of the nasty clumps that would betray it's humble powdered beginnings. Added 3 more quarts of freezing cold water, and stuck it in the fridge. It LOOKED just like the last gallon of milk! SUCCESS!!
Since then, I have been cheerfully substituting it in my cooking, in Sam's bottle, and leaving it out for the kids. And the gallon is nearly out. I decided to, tentatively, take a little sip. It has chilled overnight, it looks like milk, and Sam took it for the second time in a row with no complaints. This bodes well!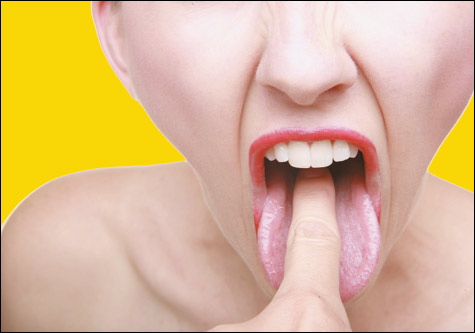 OH MY DISGUSTING!!!!!!
It was not only AS bad as I remembered it - IT WAS
WORSE!
My brain had convinced myself that it couldn't be as bad as it had been. It was SOOOO nasty tasting, and I wasn't prepared for the after shock gag, either. If I had had ANY food in my stomach, it would have been all over the floor.
Some people say they love it, and that if the milk is properly chilled you can't even tell the difference. Let me tell you friends, IT IS A LIE! It's the same lie that Diet Soda drinkers tell their fat friends, "Ohhhhh, you get used to it, until you don't notice it anymore..." Lies, all lies!!! If you are one of these, and can so deaden your taste-buds to not notice, then PLEASE! Come over and have some powdered milk! We have lots! I'm sure you won't be able to tell the difference! If you can voluntarily drink diet soda AND powdered milk, hell! you could probably get used to guzzling TURPENTINE!
But as for me, we will have the good stuff thank you very much! You can keep your diet, your powdered, and your turpentine. Now excuse me while I go drag my tongue along the carpet to get rid of this nasty taste in my mouth!!! EHhhhwwww. BLECH!